14 day on japan (3 day osaka, 3 day yamagata? 3 day akita 4 day in hokkaido and back to osaka)
14 day on japan (3 day osaka, 3 day yamagata? 3 day akita 4 day in hokkaido and back to osaka)
Hi I planning travel to Japan next year January for 14 day so I planning travel to osaka first for four day and the 3rd/4th day I want to use Jr pass to travel to yamagata and for 2 night and then travel akita again for 2 night then to hokkaido for 4 night and back to osaka to fly back my country so if let say I am in osaka how.would I buy my Jr pass when I am traveling to yamagata or should I take flight to yamagata first then at yamagata then get my.jr pass to go akita and hokkaido then coming back to osaka?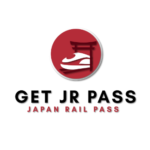 Hi, the entire route is covered by the JR Pass, so you might as well start using it in Osaka instead of flying to another city. Traveling by train in Japan is superfast and convenient. As for route you plan, you can activate the pass when you arrive in Osaka before going to Yamagata and use the Hikari Shinkansen from Shin-Osaka to Tokyo and in Tokyo change to the Tsubasa Shinkansen to Yamagata. It's included with the Japan Rail Pass.
Akita can be reached with your JR pass as well by using the JR Senzan Line to Sendai and in Sendai change to the Komachi Shinkansen to Akita.
You may use the Shinkansen from Akita to Hokkaido as well.
From what I see on your route, you'd benefit a lot from a Japan Rail Pass, as it's long routes.
Your Japan Rail Pass can be activated anywhere in Japan but has to be purchased before coming to Japan. Your JR Pass can be purchased here: https://getjrpass.com/