Can I reserve a seat online?
Can I reserve a seat online?
We plan to visit japan during the high season and wonder if it is possible to reserve seating in advance? We are 3 friends with quite some lugguage and would prefer to book a seat before we go.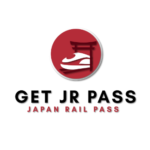 Hi Nadja,
You can reserve your seats free of charge at any larger station or airport. The JR Staff at your nearest JR Office will happily reserve your seats. But you can also use the Shinkansen Ticket Machines to book your seats by yourself.
There is rarely any fully booked trains, so don't feel any stress about booking too far in advance.
With kind regards, Jonathan Holm.
Getjrpass.com Staff
You are viewing 1 out of 1 answers, click here to view all answers.