Can you use the JR Pass for metro in Tokyo?
Can you use the JR Pass for metro in Tokyo?
Please, let me know if we can use the JR Pass on metro lines in tokyo also.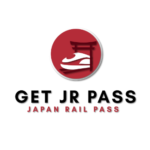 Hi Johanna nad thanks for your question!
The subway system in Tokyo is split in 2 parts, one called Metro and one called Subway.
Metro is owned by the city while the Subway is owned by JR Group and included in your Japan Rail Pass. Most destinations require a change of line in Tokyo and it's very common to combine the 2 brands to reach your destination. For example, part of the way with metro, while the other half is required to use the Subway line. For this reason, the JR Pass is great to have if you plan to stay in Tokyo as well as travel with Shinkansen.
We can't however recommend a JR Pass if you only plan trips inside Tokyo with the underground subway system, as the cost woud be less than the JR Pass itself.
With kind regards, Jonathan Holm.
Getjrpass.com Staff