Deliver to hotel in Japan
Deliver to hotel in Japan
Is it possible to have my japan rail pass shipped to my hotel in Japan?
We leave in 1 week and will not be able to recive it at home before we leave.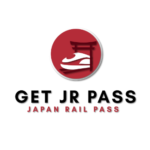 Hi Mikael, we do offer shipping to your hotel in Japan.
It is however very important that the hotel staff is informed beforehand of your Japan Rail Pass order and that the desk is staffed during the days as UPS require a signature from the staff upon delivery.
With kind regards, Jonathan Holm.
Getjrpass.com Staff