Delivery time to Spain?
How fast can i get my jr pass to Spain?
We leave on January 15.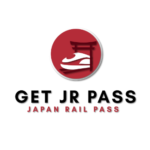 Hi Gigi,
We try to ship out all orders within one workday, but usually manage to ship them the same day. The normal shipping time with UPS Express is 3 days and you have plenty of time to order.
With kind regards, Jonathan Holm.
Getjrpass.com Staff
You are viewing 1 out of 1 answers, click here to view all answers.