Express shipping to Singapore
Express shipping to Singapore
How fast can you guys have our japan rail passes delivered to Singapore? And does it include any import charges?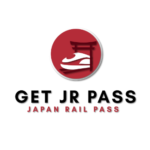 Hi tam, we ship to Singapore and the normal delivery time is 3-5 word days but we can not guarantee any delivery time due to force major and unexpected delays that may accrue once your pakcage has been given to UPS.
Read more about japan rail pass orders from Singapore here: https://getjrpass.com/order-jrpass-singapore/
All japan rail passes has no value before arrival in Japan and is there for shipped without any value. You will not be debited any import charges for your Japan Rail Pass.
With kind regards, Jonathan H.
Getjrpass.com Staff.
You are viewing 1 out of 1 answers, click here to view all answers.