JR pas – Hacinohe – Nogeji – Shimokita
JR pas – Hacinohe – Nogeji – Shimokita
Please help me with a question: we are planning a trip by train Hacinohe – Shimokita Station. I know the Noheji – Shimokita line is JR, but the Hacinohe – Noheji line is a private line. Is the JR pass valid for the whole trip, or do we have to buy tickets for the Hacinohe – Noheji line?
thank you very much
Bohumila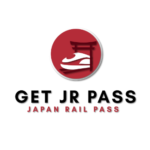 Hi Bohumila,
To get from Hacinohe to Shimokita Station, you will have to take the Aoimori Railway Line to Noheji and from there take the JR Ominato Line. The Aoimori Railway Lineis not included with your JR pass I'm affraid as it's not owned by JR Group.
There is another alternativt with the Shimokita to Noheji, stay on the train and continue to Ominato. But i'm not sure if the full distance is covered. I'll have to get back to you as this isn't a question we've been asked before.
Sorry if I don't have a good reply straight away.
With kind regards, Jonathan H.
Getjrpass Staff.