JR Pass delivery
We are deprturing from Montenegro to Japan in 7 days. Is it too late to order a JR Pass now? Please help me solve my problem and get a JR Pass by the time I reach Tokyo, which is 29th of April. Thank you in advance!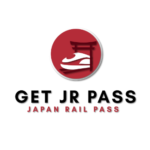 Hi, we ship with UPS and the delivery time is not that long to Montenegro. However, with the upcomming weekend which may delay, we recomend placing your order as soon as possible.
We'll have your name and order noted and make sure to issue everything as soon as possible.
With kind regards, Jonathan H.
Getjrpass.com Staff.