JR pass for Miyajima Ferry?
JR pass for Miyajima Ferry?
Can we use japan rail pass for free on Miyajima ferry?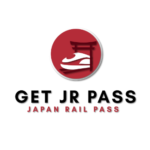 Hi Amanda,
Yes, you can use the ferry between Hiroshima and Miyajima Island with your Japan Rail Pass on JR Miyajima Ferry. It's a wonderful island full of free walking deers, good food and many beautiful things to see.
Feel free to have a look at our travel guide about Hiroshima, including the island.
Hiroshima Travel Guide – A historical city • Getjrpass.com
With kind regards, Jonathan Holm.
Getjrpass.com Staff
You are viewing 1 out of 1 answers, click here to view all answers.