JR Pass purchase
Good evening.
I will visit Tokyo between 08-15.02.2023. I want to purchase a 7-day JR Pass travel pass and pay it online today, February 5.
Could I pay today and pick up the ticket/subscription based on a voucher sent by you by email, from Narita Airport, at the Japan Railway office, when will I land?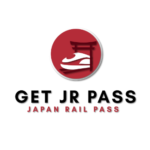 Hi Vasile! We have to send out tour voucher physically which wont reach you in time I'm affraid. But please send us an email to contact@getjrpass.com and we'll try to help you with a solution.
With kind regards, Jonathan H.
Getjrpass Staff