Postpone activation of jr pass
Postpone activation of jr pass
Is it possible to delay the activation date of my japan rail pass? We order on 31st of november but our trip has been delayed and postponed untill the summer.
With kind regards, Anders Mattsson.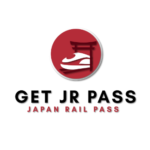 Hi Anders, we are unable to extend any issued Japan Rail Pass.
We can however help you re-issue a new one. Please send us an email to contact@getjrpass.com with your ticket number as well as new arrival date and we'll help you out in the best possible way.
Keep in mind however that we require to have your old japan rail pass returned physically to our office before we can cancle and issue a new one.
With kind regards, Jonathan Holm.
Getjrpass.com Staff
You are viewing 1 out of 1 answers, click here to view all answers.