Pre book seats on Shinkansen
Pre book seats on Shinkansen
Is it possible to book or reserve seats in advance on the Shinkansen trains?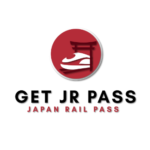 Hi Isak, there are multiple options to book and reserve seating on Shinkansen bullet trains in Japan. The easiest is to visit your nearest JR office or JR disk, which can be found at any major trainstations, subwaystations and airports across the country. They will free of charge help you book seating for your trip. This can be done fare in advance. The seating as well as the service is free and included with your Japan Rail Pass.
Another alternative is to use the machines located in the airports, subways or train stations to book your seating youself. The machines are labeled as "Shinkansen Ticket Machines" and can be used in English and many other languages. These are free to use as well, but require some more research for your trip.
With kind regards, Jonathan H.
Getjrpass.com Staff
You are viewing 1 out of 1 answers, click here to view all answers.