Reservations
Hello, I would like to know what happens if I miss the train I have reservation for? Is there some penalty?
Also I read that luggage on train which does not exceed 160 cm (sum of height, width and length) doesn't need reservation for luggage, but do I need to sit in some specific place?
Thank you for answer.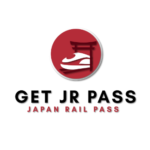 And feel free to let me know if there is anything else we can help you with, Lea.
Hope you have a wonderful stay in Japan!
With kind regards, Jonathan H.
Getjrpass.com Staff
You are viewing 1 out of 2 answers, click here to view all answers.