Reserve Seat on train
WE have ordinary JR Pass. WE will take thé train JR Haruka 10 ans JR Osaka Loop Line to go to Osaka from Kansai airport. Do WE have to reserve the Seat in avance for thèse 2 trains please? If yes, could you give us thé website to réservé thé Seat please.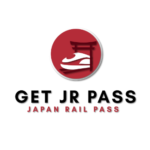 Hi Loc, seat reservation is not a requirement and can not be used for loop lines.
Seat reservation is done for Shinkansen and some rapid traiin rides by scanning the QR code on your JR Pass at any Shinkansen Ticket Machine or with help from JR Staff. Both options are free for JR Pass holders.