Shinkansen seat reservation
Shinkansen seat reservation
How can we reserve seats on Shinkansen between Tokyo and Kyoto in advance? And what is the best station to travel to from Tokyo?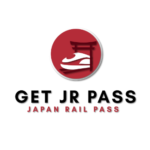 Hi Erik,
You can free of charge reserve seats with your Japan Rail Pass. Some trains does however not include any bookable seats on the train, regardless if you're using a japan rail pass or not.
The best route from Tokyo to Kyoto is with the Hikari Shinkansen train from Tokyo Station to Kyoto Station. It's fully included in your Japan Rail Pass and does not require any changes along the way.
With kind regards, Jonathan Holm.
Getjrpass.com Staff
You are viewing 1 out of 1 answers, click here to view all answers.