Way of paying
Hi ..
We are planning visiting Japan early November 2023
We are thinking ordering 2 14 days rail pass with different name each since we are 2 persons.
I will proceed paying both JR pass by my credit card.
It is possible???
Or each JR pass must be paid from each credit card name???
Thank you in advance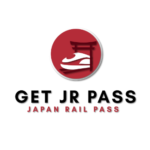 Hi Gerorge, you can use any card with any name upon payment – it doesn't matter. They can all be paid with the same card 😊🇯🇵
I would recommend placing you order before October 1st as JR increse the price by almost 70%. Orders placed before October 1st can be activated within 90 days even if Oct 1 has passed, without paying anything extra.
Thank you very much Jonathan for your recommendations.
I will proceed paying before the 1st of October for sure