What does the JR Pass not cover?
What does the JR Pass not cover?
What is not included in the Japan Rail Pass? When and where cant I use it?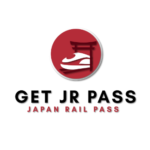 Hi Filip, your Japan Rail Pass can be used at almost any JR train, apart from NOZOMI and the MIZUHO trains on the Tokaido and Sanyo shinkansen lines.
There are however trains with almost as fast speed on the same lines, such as Hikari Shinkansen. The only difference between the two is the amount of stops on the way and not the speed of the train itself. They still cover the same distance and use the same track.
JR has done this to prevent busy lines used for daily transportations for people in work, to be too busy and not available for the daily users. These lines are for example Tokyo > Kyoto.
The Hikari Shinkansen between Tokyo and Kyoto is only about 17 minutes slower in total on the almost 3 hour long train ride compared to the Nozomi Shinkansen.
With kind regards, Jonathan H.
Getjrpass.com Staff