I lost my ticket !!!!
Help i lost my japan rail pass ticket. Where can i get a new one?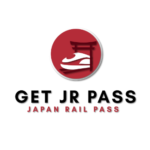 Hi Laila,
I'm affraid you're unable to get a new copy of your exisiting Japan Rail Pass. And if you've lost it while in Japan, the time might not be enough to get a new one. A japan rail pass is shipped out physically and we can only cancle the old one and have a new one sent out for the cost of a new one.
With kind regards, Jonathan Holm.
Getjrpass.com Staff
You are viewing 1 out of 1 answers, click here to view all answers.