Unsure of which Japan Train Pass to Purchase
Unsure of which Japan Train Pass to Purchase
Hi Team,
It is my first time travelling to Japan and im not sure which Japan Train Pass should i purchase.
Im actually travelling to a few places and would need your advice on which pass should i purchase
Osaka
Cup Noodle Museum, USJ, Kyoto( Inari Shrine), Nara Park
Tokyo
Would be taking a train from Osaka to Tokyo
SKi Resort – Naeba, Ginza Shopping, Tsukiji Outer Market, Shinjuku, Meiji Shrine, Shibuya Crossing, Harajuku, Shimoyoshida Honcho Street.
Could you kindly advice on the cheapest option for the train pass?
Thank you so much!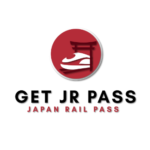 Hi Merlynn, sorry for my late reply – been a busy weekend.
I'd recommend a normal Japan Rail Pass, not a regional pass as they are very limited and you'd have to combine multiple to reach your destination.
You may use the Hikari Shikansen between Tokyo and Kyoto, the Toki Shinkansen from Tokyo to Naeba (Echigo-Yuzawa), you may also use JR lines to Nara, Osaka, Kyoto, Kobe, Universal Osaka, the cup noodle museum and everything inbetween while in Kyoto. There are even JR lines to Fushimi Inari Taisha, Arashiyama bamboo forest and much more.
While in Tokyo, the JR Yamanote Loop Line stops at Ginza, Shinjuku, Shibuya, Meiji Shrine (Harajuku) and much more in Tokyo such as Ueno, Akihabara, Tokyo Station, Asakusa etc.
There are no good JR transportation to Shimoyoshida Honcho Street, regardless of pass type however. Most people use a bus alternativ from non-JR provider to reach this area.
But overall, you would benefit greatly from a Japan Rail Pass.
There are 2 different types however, Green and Ordinary (standard), I suggest you read more about which one that would fit you the best. They both travel the same distances and trains – but Green gives you access to the green wagons on the train with larger seats, ameneties and less people. But you will be traveling on the same train regardless of which you purchase.
Order Ordinary Pass: https://getjrpass.com/order-standard/
Order Green Pass: https://getjrpass.com/order-green/
Comparison: https://getjrpass.com/order-jrpass/
Please let me know if there's anyhing else I can do to help and have a wonderful stay in Japan.
With kind regards, Jonathan H.
Getjrpass.com Staff