Were can i see map of the Jr trains in japan (RUTES)
Were can i see map of the Jr trains in japan (RUTES)
Were can i see map of the Jr trains in japan (RUTES)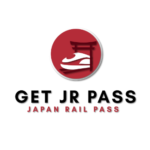 Hi Aliza!
There is a great tool call "Navitimer" where you can put departure station and arival station and under "Tourist pass" check Japan Rail Pass, to only display routes available with the JR Pass. Read more about it here: https://getjrpass.com/tools/
The tool will show you times, train numbers, everything. It's really a great tool.
Here is a map of the JR lines in and around Tokyo: https://www.jreast.co.jp/e/info/map_a4ol.pdf
Here is a map with common shinkansen stops: https://japanrailpass.net/pdf/rosen_ja.pdf
Hope it was of use and please let me know if there's anything else I can do to help.
With kind regards, Jonathan H.
Getjrpass.com Staff